What's in a name?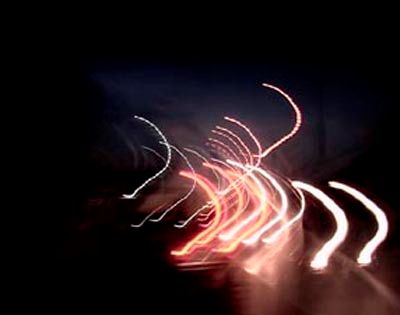 ENLIGHTENMENT!
Image: moving the camera in circles whilst maxi and car headlights approach
I often play this game when stuck in traffic
Some people go to far flung regions of the world (well, far flung from Trinidad, anyway) to seek the wisdom of the masters. We just have to wait on a maxi.
When next you are stuck in traffic and the vehicles going in the other direction are not, entertain yourself with this simple and enlightening game. Tell yourself that the maxi that comes along next with a name on it will represent a symbolic message for you (or any other passengers in the car). Or ask yourself a question before the maxi appears. Its name could be your answer ...
Lots of fun, but keep your eyes on the road when driving!
Below are some maxi names I jotted down whilst in traffic the other day. Maybe you'll find some answers here ...
GOLDEN CHILD

OLE GANGALEE

HEARTBEAT

INSTINCT

PROSPERITY

NATURAL MYSTICAL

JOSHLEE

B'S KARMA

TRUMP

BAD IDEA
DAWG
G-UNIT
SUM TING WONG
786 TOUCHDOWN
STAY TUNED!
The project mentioned yesterday as "Coming Soon" is just around the corner!

- Happy Hippy -