Mother to a Child
I was honoured to have the experience on Sunday 14th August (Sunday gone) of spontaneously shooting a music video for a song by Delana Mitchell, a young emerging singer with a moving and simple style that I would hesitate to label. Delana is pregnant and is in fact due to be having her baby today! As I write this, she is waiting to go to the hospital.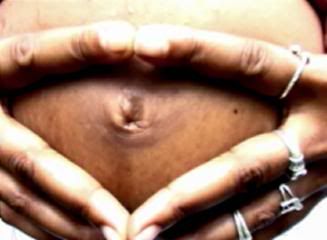 It was the fastest shoot I've ever done since embarking upon this path. She called me late last week and it was literally a "rush job", as she (understandably) wanted to get the video done while she still has her stomach.
*
The song is a beautiful piece called
Mother to a Child
(with Kepha Yaseph on guitar and flute) - of course written and sung for/to her baby, which she never thought she could have. The baby is therefore a miracle - and, in its own way, so is the video. I know everyone has their own opinions, but without reservation, I would personally say the song is a hit. Something that has come from such a deep place is bound to have a powerful effect.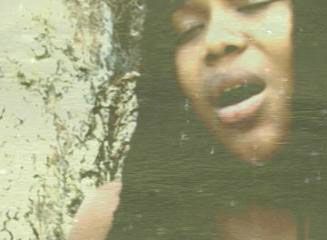 Another scene from the video
Normally I would not have wanted to do this (video) in such a rush. In fact, I almost said no ... but I said yes (knowing what both the baby and her music mean to her) and dived in. I'm really glad I did. That day, the weather was perfect. And by this I don't mean sunny. It rained, it "sunned", it rained again, it was grey, it was murky - but the sun always came back out. And each weather 'backdrop' ended up being the perfect complement to the way the video unfolded in the tucked away river location we found up in the back of Maracas Valley, St. Joseph. So much so, that it was as if Mother Nature herself was the director, guiding us along and showing us what to do. We were actually through with everything by about 1:00 after having a late start at 9:30-ish!
*
That day's team: Delana, Les, Sam, Kepha, Kitran and myself.
*
I went home, still driven by the momentum of the day's unique energy, and started to edit. I was about 75% through with a solid rough draft by midnight. In fact, I did not know how absorbed I had been until I looked away from the computer and realised it was pitch black outside ...
*
This is a precursor. I will feature an interview with Delana later on - maybe in a few days (I just have to transcribe it). And then the video, some time afterwards, when it is ready.
*
In the mean time, Delana, may Mother Nature bless you today
with the wonderful experience and safe delivery of your child.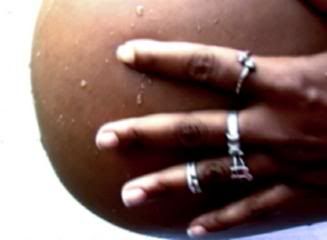 *