Some pics from yesterday
Just a few of the many pics I took at the 'Death March' yesterday.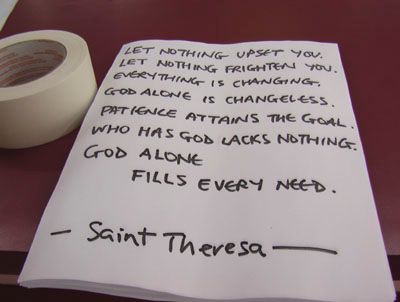 Rosanna (the friend I went with) and I made 100 copies of this prayer/quote J sent me ... and stuck it up around town - on lamp posts, trucks, car and van windscreens, trees, monuments, shop windows, walls, on the backs of people's placards ... etc. Anywhere solid.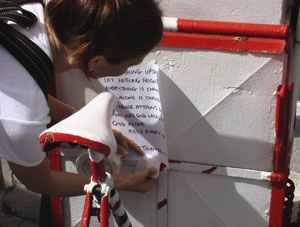 Rosanna sticking one of the prayers on a sno cone vendor's cart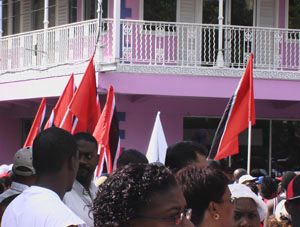 People with national flags gathering on Independence Square before the march
Ditto. There were thousands of people. I'm not too sure of the exact amount. I guess we'll see an estimate in the papers.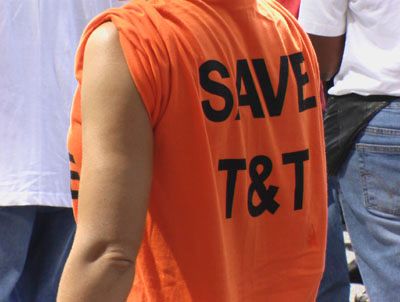 One of the many t-shirts that had different messages on them. There was an abundance of placards too.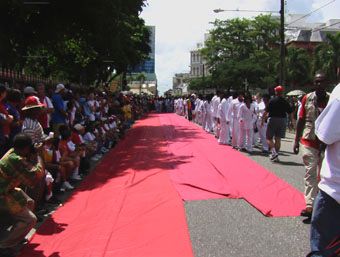 The symbolic sea of 'blood' on the road in front of the Red House. The people in white represent the 306 people who have died (as a result of crime) for the year so far.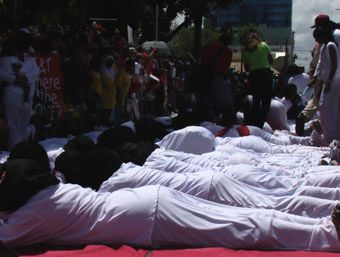 The symbolic dead lie down on the road as part of their presentation at the end of the walk.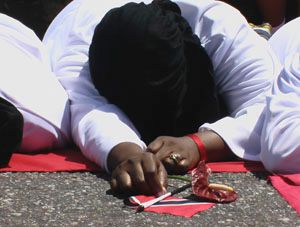 *