Yesterday ...
Our eventual destination was:
Quiet place.
Far away.
Lazy day.
Conversation.
Refreshments.
Sitting ...
On rocks by the river.
Hours pass.
Then homeward.
No angels were captured on footage ...
Doesn't mean there were none around.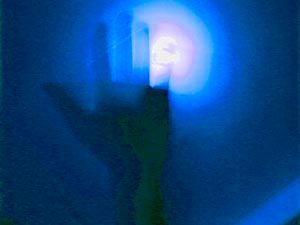 This is a spontaneous thing.
Think about what it's going to be ... and it stops being.
Think about where to go for it to happen ... and it doesn't.