Weapons of mass destruction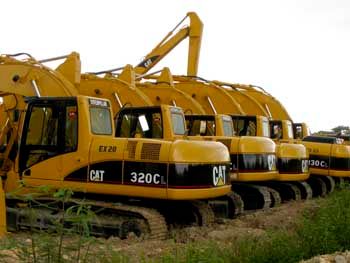 Yesterday some friends and I went to Cedros, passing through La Brea where land has been cleared at Union in preparation for
one of the proposed Aluminum Smelters
. This area was once peaceful, verdant countryside ... until, unbeknownst to the sleeping villagers, backhoes and other machines came like thieves in the night and began to ravage their paradise. This
Express article
by Mark Meredith gives a chilling overview.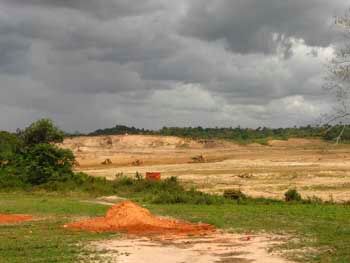 This is just a pin point view of what is now 800 acres of cleared (i.e. ravaged) land. Once it was forest.
*
Protest signs erected by villagers speak for themselves. But can signs like these be heard above the clamour of backhoes, bulldozers and billion dollar budgets?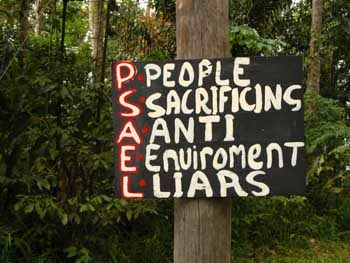 P.S.A.E.L. (Palo Seco Agricultural Enterprises Limited)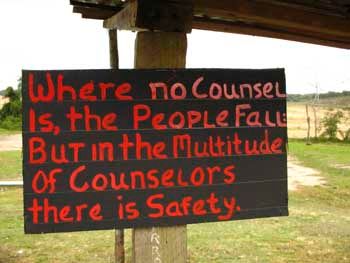 *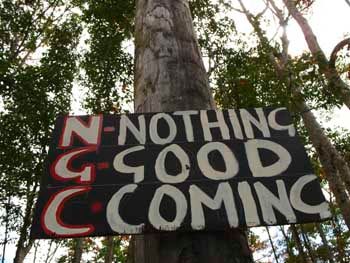 National Gas Company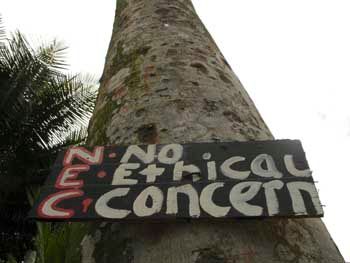 National Energy Corporation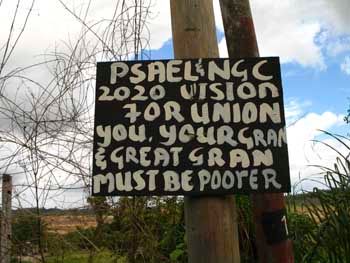 *
Over 100 years of clean, peaceful country living in Union Village is already looking like history.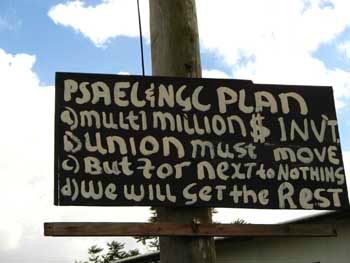 *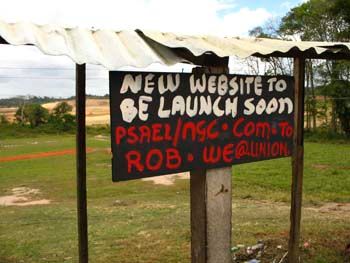 *
Elspeth