Step #6: Chew, digest, egest, end, begin
I had said that
these questions
would be the basis for Step #6. But ... I will leave them as questions ... to be 'chewed upon' and digested or egested by whoever comes across them.
*
The 'Steps' project began with
Step #1
, where I acknowledged that the first step was my willingness to go with the flow and see where it led without limiting it by definition. "The Flow" has since guided me to wean off the online documentation of the project.
*
*
When the 'Steps' project began, I wondered how many 'steps' it would take to 'find the answer' at 'the end'.
12 Steps
?
99 Steps
? There is no limit to the number of steps, as each one is an answer in itself ... and there is no end either, because the process is an ongoing one. In closing, it is my sincere wish that we all begin/continue to act upon the realisation that we are each an 'issue' as much as we are an 'answer' in dealing with the 'issues that affect our nation'.
*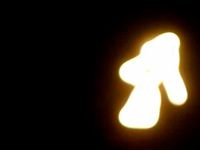 *