Lips of an Angel, Mother Warned Us
Every now and then a song comes along that sticks in my system. I can't stop singing it or humming it and I want to hear it all the time. Doesn't have to be a technically 'great' song or a song that anyone else likes, but just that some songs hook into us sometimes for whatever reasons. The latest song to have that effect on me is
Lips of an Angel
by Hinder. These days, almost every time I turn on the radio it's now beginning. And each time it's done, the radio DJs say "That's the most requested song these days, folks". Clearly it's a favourite. I'm attracted to the melody, the expression in his voice and the overall sound texture. (
Go here and click on the audio part
to hear the song).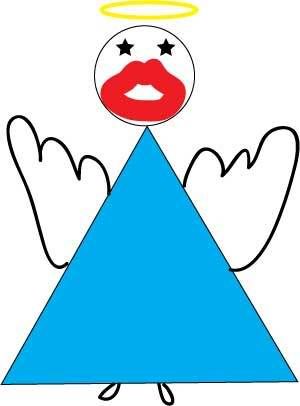 Listening to it yesterday, I got the impression that local 'rock boys' would be feverishly practising this new 'favourite' to play at their shows and impress their intoxicated 'fans' who will be singing and swaying, waving lighters, head banging, maybe even mosh-pitting. The cliche.
The song also brings back memories of when I was at University (in Trinidad). A few friends and I formed a rock band named "Mother Warned Us." (Although certain audience members used to say "No, mother warned
us
!"). We used to practise regularly in a little room (now part of Rituals Coffee Shop) next to Infinity Bar. We started off playing at concerts on campus then in time branched out and were asked to play at shows 'outside'. I think we were considered different in those days because of the gender mix, the fact that we did originals and the way we did our own versions of cover songs (which you could say were almost like originals by the time we were finished with them). We didn't inspire mosh pits, but the often classic songs we chose had people singing along and we attracted headbangers on occasion, especially once when we played in Chaguanas, the head-banging capital. But then again, some people will headbang to ABBA if given the chance.
When our first October together came around, we realised that most of us in
Mother Warned Us
were Librans:
Richard
(Libran) on drums
Rennie
(non-Libran) on guitar/keyboards/sometimes vocals
Me
(Libran) on bass/vocals (hoarse, lower register voice)
Oops. Can't remember-who-did-lead-guitar
Alexa
(Libran) on lead vocals (more refined and clearer, higher register voice)
Deborah
(Libran) back up vocals and sometimes lead (clear voice)
We had some 'followers' who would always be there when we played at concerts both on and off campus. It was kind of funny actually. Anyway, if we were doing
Lips of An Angel
, the others might have said "Spec, you sing this one" ... on account of the fact that in those days I had a very gravelly voice (some may say croaky?) and usually ended up singing the Brian Adams, Joan Jett type songs. Although Alexa may not have done a bad job of the song (just minus the grittiness) as she was a 'real' singer. She used to do the Pat Benatar-ish and Chrisse Hind-ish type songs and anything that required vocal dexterity and reaching high notes with precision and power.
I don't think I may have done justice to L.O.A.A., but ... that's okay. It would have been 'our own version' ... and an opportunity for some people to say: "No! Mother warned
us
!!") All in the name of fun.
*