The Gift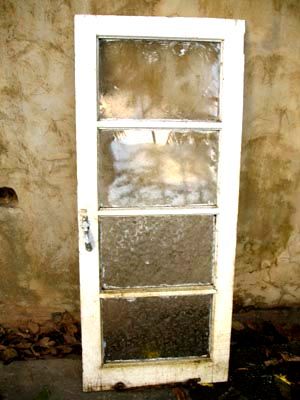 How many people have stared through you,
leaving their thoughts and dreams invisibly etched?

The other day I was walking to the market and I saw a young man in a yard cleaning one of these old windows that I used to collect to make window lamps. (You'll find a few examples of completed window lamps on page 2 of this Gallery Collection). I have been looking for one of these windows for a while now, since my friend Gabrielle comissioned one for her and her boyfriend. I went to the young man and asked him where he'd got the window. He said a man had given him three windows for $10 each and that he was coming back tomorrow to bring more. It looked as though he was fixing up their little home, which is a wooden shack-like structure set back from the Eastern Main Road. The scrubbed windows looked clean and new in comparison to the stained plywood of the shack walls. Anyway, to cut a long story short, he told me he would get a window for me.
*
When I went back yesterday afternoon, he emerged from the little shack next door to the one (on the same compound) where he lives with his child and the child's mother. She (Melissa)refers to him as her "Baby fadda", so I guess she is "Baby mudda." And the little baby might be "Baby Bhudda"?) When Baby Fadda saw me, his face lit up and he said "Lemme go get it." He came back with the window and, when I reached into my pocket to pay him for it, he looked almost offended, shook his head and made a motion with his hands as though giving me a gift.
*
I wonder what this window lamp will turn out to be.
*
Elspeth
Labels: window lamps