Midas Touch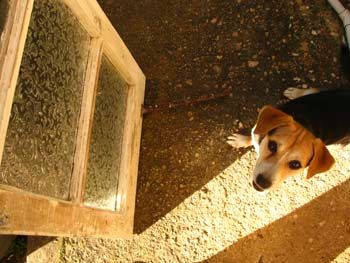 The golden light of the late afternoon sun is a precursor ...
Pippa hangs around as I prepare to apply paint to the window.
I wasn't going to paint it. I was going to leave it raw and as close to its original wood as possible. But yesterday evening when I went into the shed that has the paint, a little tin of gold lacquer called out to me from behind a spider's web ...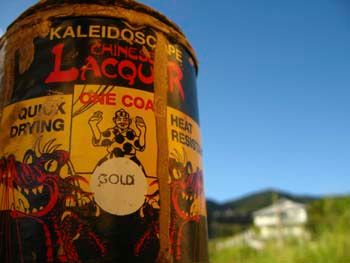 This is the longest I've ever taken to make a window lamp. Normally I work ceaselessly at it and, within a few days, I'm done. This particular window has spent all of its time outside, obviously soaking up the elements. As a result, I thought it was going to be very raw, rustic and natural. I was surprised when my creative flow led me to use
silver metallic sheeting on it
... and now gold paint. As I was cutting the sheeting that day, this phrase came into my head: "
I come from a place that is not known ... and yet it is.
" (For those of you who looked at the video - that's what I was writing on the piece of sheet metal). I wonder ... what does that statement mean to you?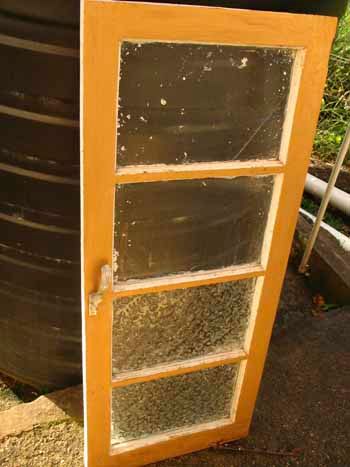 The window leans against the water tank, as her new gold skin dries. Some more painting and cleaning needs to be done before I begin to work on the panes themselves.
Labels: window lamps