Washing the Window (video)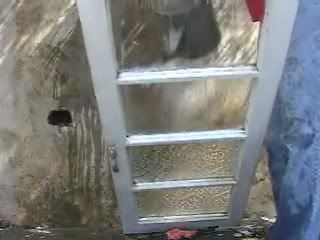 *
*
Along the way I will document (in some form) stages of the
making of the window lamp
. I've never recorded the process before - and doing it this time around somehow makes each stage feel more specific. Getting to look back at the washing of the window on video, I saw one or two little things that I would not have noticed otherwise. In one section in particular, there is a sudden gust of wind and a yellow Alamanda flower flies down from the plant above (along with a few dry leaves) and hits against the window. I found that interesting, especially as the window itself already has glass flowers embossed on its two lower panes.
(See first photo in yesterday's post).
It's as if the elements that are already in (or of) the window are being drawn to it.
*
Elspeth
Labels: window lamps