(sac)RED (video)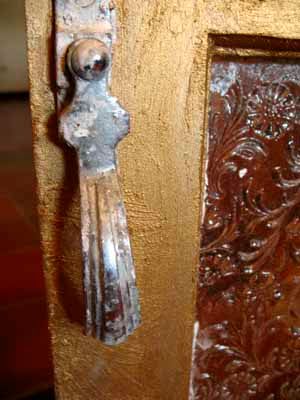 The handle on the window reminded me of an angel every time I looked at it. Perhaps a manifestation of 'the Diva' (Goddess).
*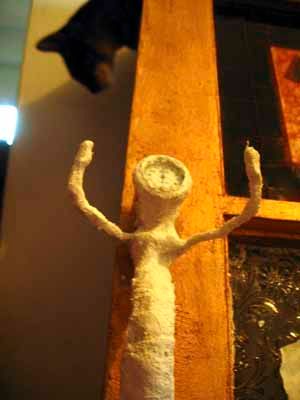 I gave the Goddess a body (Plaster of Paris). Her arms are upraised as she bestows blessings and gives thanks. N.B. Jasper in the background.
*
To see what happens next,
*
This stage (manifestation of Diva) took place on Carnival Monday. On Tuesday, when Minshall came with his Heavenly Diva it made me think of this one.
Based on what I wrote
yesterday
about taking the time to see what message you get from a piece ... what message, if any, do you get from this video? N.B. sometimes if you think too hard, you lose a message that is being delivered on a more subtle level and therefore cannot be put into the limitation of words.
I will say what I got from it at another point ... perhaps tomorrow.
*
Labels: window lamps