Twin Tapes: reluctant participants
The investigative "Twin'" interviews continue in Lopinot ... but the respondents I approach now are not willing to answer.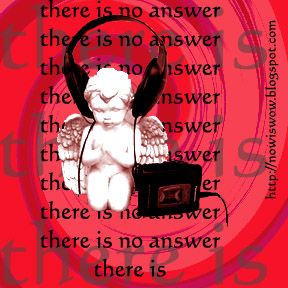 Happy Hippy (transcribed from dictaphone): I just asked a man the same question ... Mr. G is his name? I just asked him the same question and he ... after hearing the statement about the twin, he said he didn't want to answer.
*
(A few minutes later ...)
*
HH (transcribed from dictaphone):
Location: Lopinot. Date: Sunday 12th June, 2005.
Just tried to approach a woman who's there with her sewing machine in the Lopinot Community Centre, explained to her that she could read this statement, which is kind of abstract ... and say what she feels, da da da, dee dee dee, long story ... and she also didn't want to try it ... so ... The impression that I'm getting very strongly is that people do not want to explore. They're afraid to just respond to something that they don't know. They're afraid they'll say the wrong answer ... and there is no wrong answer.
*
(P.S. After the woman in the community centre, I approached a man who was washing his car on the roadside and he said (before even hearing the statement): "Nah, nah. I not good at dem kinda ting. Try dat lady over dere. She go do it." He pointed me to a house across the road where a woman and her father were sitting in their verandah. It was the father who ended up doing the interview).
*
Tomorrow: The father responds.