Meow
"All I want for Christmas is ... a home."
Fellow cat lovers ... a friend sent me an e-mail yesterday with this photo and message below: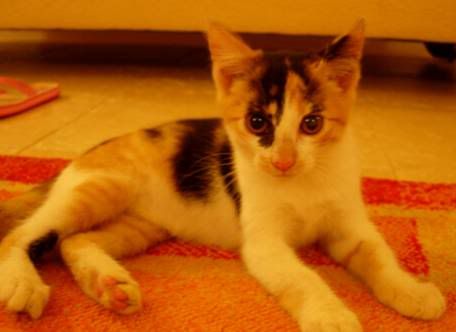 MUST LOVE CATS
Gorgeous Tortoiseshell Kitten (8 weeks old) looking for a good home.
*
S/he looks like quite a daring and adorable little character. If you are interested in giving him/her a loving home ... or if you know anyone searching for a fuzzy feline companion, e-mail me and I will give you the contact number that was provided in the e-mail. Of course it makes it much easier/more practical if whoever wants her lives in Trinidad. Thanks.
*
Whilst on the topic of cats, this is my latest painting ... as yet unnamed. Any ideas?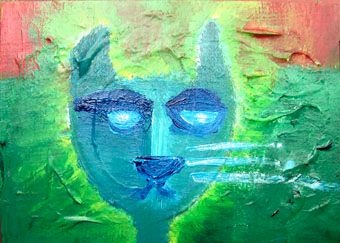 *