While I've been away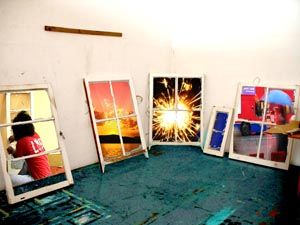 Since depositing the windows in the studio on that first day last week, I have not been back. And I can't go today during the day because I'll be at an all day workshop. I'll have to 'begin' on Tuesday.
However, even though I'm not there working on the windows, I don't think that 'nothing' is happening. Just like Amelia Jane and those other toys come alive in Enid Blyton books when everyone is asleep, the windows must be doing their own thing, constructing abstract sequences within their wooden frames, projecting surreal views from their glassy eyes. So when I finally do get to work on them, my inspiration will come from their dreams of being.
*
Labels: window lamps