Blog of the Day (1 Nov 2006)
Hooray! It's almost like winning a little award of my own.
Blog of the Day
featured Now is Wow as it's blog of the day yesterday. I'll treat the little button below as my trophy since it leads to the page which announces my sur-prize .
Such a simple but effective gesture. It made me say "Wow!" Who doesn't like to be recognized in some way for what they're doing, no matter how small? Which brings us back to this ...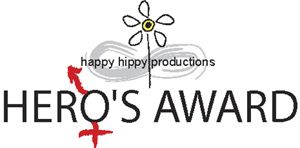 Click on this HHHA2006 logo for more details,
criteria and your nomination submission form.

People in T & T and/or the diaspora: Someone you know, somewhere in T & T (who fits the criteria) will no doubt feel very surprised, moved, honoured and appreciated if you were to nominate them for the HHHA2006 Award. And who knows what can happen after that ...