A successful concert
Just a few pics from what turned out to be a sold out and successful concert ...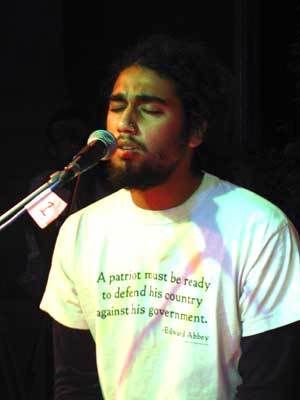 Brian from the band Anti Everything ... once of the 9 acts which performed at last night's
Nature of Sound
concert, staged by Greenlight Network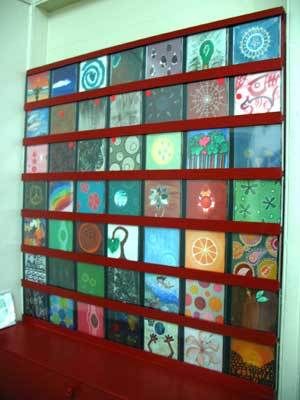 The CDs, each with an original work of art as a cover, displayed in the lobby. Most of them were sold by the end of the night, but there are still a few left ... for those who want to invest in a great collector's item. Only $120TT. Contact me via this site or call Glen at 645-0157.
Tabla player for 5 O'Clock Shadow. They opened their performance with a powerful Eastern-styled rendition of the song they contributed to the CD: "Mother Nature's Warning."
Labels: creative projects, nature