Completed Clay Quenk
Many thanks to
Detta Buch
, last year's Happy Hippy Hero, for making the clay quenk piggy bank which is this year's trophy.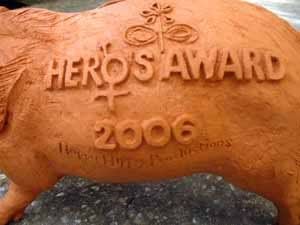 Side view showing HHHA logo and inscription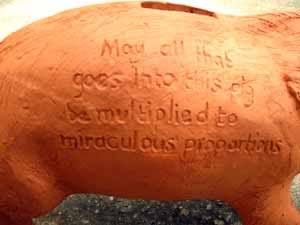 The other side, showing the inscription I had written on the piggy bank trophy last year: May all that goes into this be multiplied to miraculous proportions.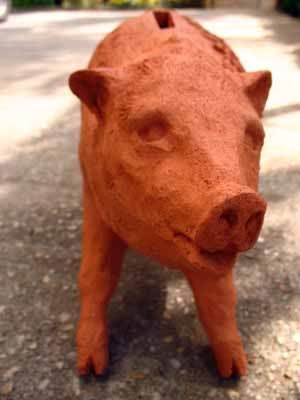 Front view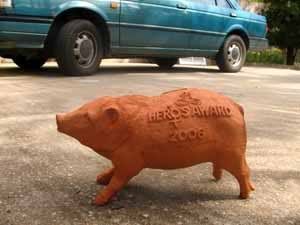 The clay quenk is quite large. See it in relation to my car in the background.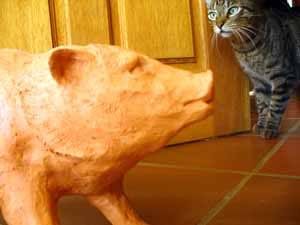 My cat Jasper looks alarmed at first sighting of the quenk.