'New' isn't always better
I am one who, if I have a favourite pair of shoes, will wear them until the day they fall off my foot - no matter how many new pairs I buy in that time. I will also wear a favourite shirt or jersey until it becomes threadbare ... and a favourite pair of jeans until my knees cut through them (somehow the right knee always cuts through first - as seen in the below photo) ...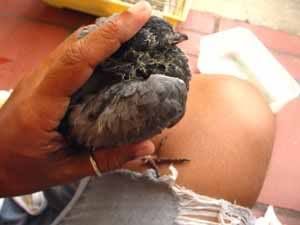 Not that I don't like new things. Some new things are lovely. This new Blogger however is just wonky! It's one example of a new thing that I definitely do not think is better than the old! One minute it's one way (similar to old Blogger but with a few differences) and next minute it's another way. I don't know if any other 'new Blogger' people are noticing this.
When I first switched to new Blogger (having no other option but to do so since one day I suddenly could not sign and there was a message telling me I had to switch to sign in), there were the regular 'old Blogger' things in the toolbar (above where you write a post) ... like the buttons to put your text centrally, to the left or right. So I thought "Oh, new Blogger has the same things as old Blogger now."
As of yesterday, however, those controls are suddenly not there. The controls for changing the colour of text, etc are not there. There is no way of changing font, so I am now typing this post in some kind of default font that looks like a small courier font. These are all the controls that exist:
bold
,
itallics
, insert link, insert blockquote, check spelling, insert image.
When I inserted the above image using a Photobucket link (as I usually do) I had no way of putting it in the centre as I normally would have. It feels imbalanced over on the left side of the page.
Hmmm. Oh well. I might as well look at this (hopefully) 'temporary technical difficulty' as a sign for me to 'let go of control' today ... and just let things be as they are ...
Labels: blogging