A quickie
Just a quick note to say that today (at 6:00 p.m.) is the final day for acceptance of submissions to the poem to Diva venture.
Submit yours here
for your chance to become one of two to win a Diva Kit and have your four-line piece featured on Diva the window lamp.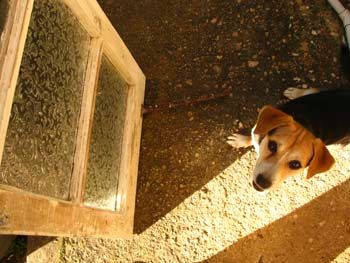 Diva in the early days, liming with Pippa.
Thanks to the five who have thus far submitted pieces:
Angelboy
, Church,
Guanaguanare
, theglasshermitage and Anonymous (who did not submit as an official entry but 'just wanted to sing to the Diva').
Judge
J.A.H.
is very excited about seeing the poems.
*
Labels: window lamps