Pandion haliaetus & Coragyps atratus
Detta Buch, founder of
W.O.R.C.
and winner of the
Happy Hippy Hero's Award 2005
, keeps logs (journals) for the animals in her care. These warmly written accounts embrace both the scientific and emotive aspects of the healing journey of W.O.R.C.'s patients, telling the stories of how they came to Detta, outlining their injuries, documenting the methods used to heal them and charting their progress. An interesting read - not only for lovers of wildlife, but for those who simply wish to learn something new.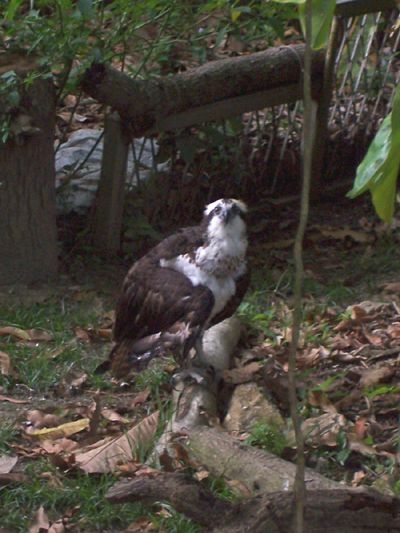 The Osprey, victim of a hunter's gun, recovering in Detta Buch's back yard
*
(Excerpt: the first entry from the Osprey's log - as written by Detta Buch)
November 1st 2003 Saturday OSPREY
Pandion haliaetus
I had been at the fund raising bazaar for AWN all day and arrived home around 6 30pm to see the light on my answering machine flashing. Before I had a chance to clear the messages the phone rang and a young man was telling me he had an osprey with a broken wing. He said he had left several messages for me and was anxious to bring the bird in since he had had it in a box since about 10 am that day
...
*
Read the Osprey's full log
here
*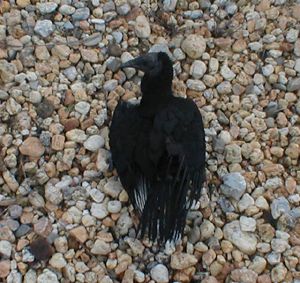 Sparkey the vulture, badly injured after flying over a Trinity Power emissions stack, was sent to Detta for healing. The poor bird was close to death - unable to fly (all feathers burnt) or eat (beak practically burnt off).
*
(Excerpt from Sparkie's log - as written by Detta Buch)
Case study of a Black Vulture, "Corbeau",
Coragyps atratus
, damaged in an accident at a power generating plant in Central Trinidad
---------
January 17th 2005
Corbeau
---------
Received a call from Trinity Power Ltd in Couva saying a Corbeau had been damaged while over-flying their emissions stacks and would we be able to come down and euthanise it
? ...
*
Read Sparkey's full log
here
.
*
When I read Sparkey's journal I chuckled in quite a few parts. Whilst being educating and informative, it is written like a story - sensitive, humourous, engaging. Will appeal to older children, especially those interested in nature/animals and science. By the time I had reached the end I was fond of the character "Sparkey" and wanted to hear more ...
*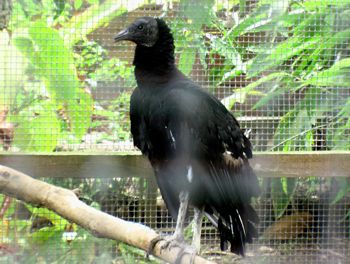 Sparkey posing on a branch in one of Detta's backyard cages ... much improved and on the way to full recovery. (If you look closely you will see that the tip of Sparkey's upper beak is missing. Detta says she will need to get a prosthetic beak tip. I was amazed to discover that things like that exist!"
*
For more information on
W.O.R.C.
or to volunteer,
e-mail Detta Buch
or call her at (868) 637-3842.
*
Donations can be made to the Wildlife Orphanage & Rehabilitation Center at any branch of RBTT, Trinidad & Tobago. Account # 901 101 100 5.
Donations help with food bills, medical and repair equipment and infrastructure.
*
Tomorrow: We return to regular programming.
*
Elspeth