Christmas?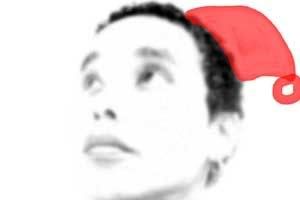 This year many people seem to be disgruntled and grumpy about Christmas. "All that traffic!" ... "All that shopping!" ... "All that road rage!" ... "All that stress!"
Yesterday evening when I went to my mechanic to pick up my car, he looked at me very wearily and said: "Girl, they better rename this thing Christmess!"
I told a friend of mine about that and he said: "Oh gosh, girl, it's true! Only Christ isn't into making a mess, so I'll just call it X-mess."
And these days when people say "Merry Christmas!" I wonder if they really mean it or if they are like dolls whose button you press to get them to say 'mama'.
Then there is that article I read about a situation in England where traditional Christmas cards (images of the creche, the wise men, Jesus, etc.) and traditional Christmas carols (Oh Come All Ye Faithful, Silent Night, etc.) are being replaced by modern day songs that have nothing to do with 'the reason for the season'. In fact the article even had a line in it:
away with the manger
.
It also mentioned that Santa Claus has taken over and that many children, when asked what Christmas is about or who it celebrates, call Santa's name. This kind of thing is becoming increasingly prevalent. The traditional elements of Christmas are slowly being eradicated ... because they are '
offensive
' to non-Christians!
Er ... (whether or not this is the correct historical time that Christ was born) the fact is ... Christmas is a Christian festival celebrating and honouring the birth of Christ. Why is that offensive?